Personal Protective Equipment Testing Lab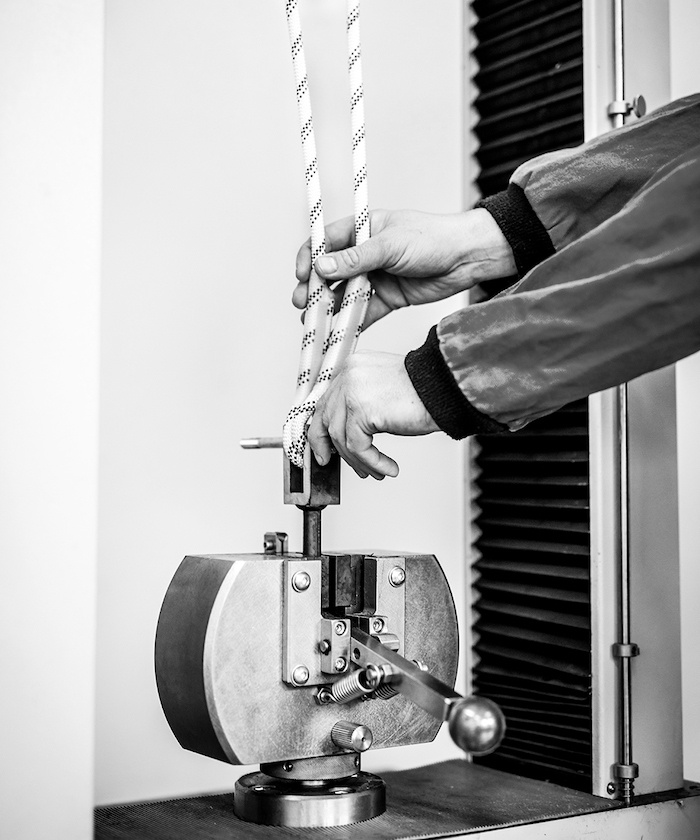 Personal protective equipment against falls from a height are products designed to protect against the risk of falling from a height and from slipping, which can seriously damage health.
SCOPE OF TESTED PPE
The following personal protective equipment against falls from a height is tested at the PPE workplace:
EN 341: Descender devices
EN 353-2: Guided type fall arresters including a flexible anchor line
EN 354: Lanyards
EN 355: Energy absorbers
EN 358: Belts and lanyards for work positioning or restraint
EN 360: Retractable type fall arresters
EN 361: Full body harnesses
EN 362: Connectors
EN 364: Personal protective equipment - test methods
EN 564: Accessory cords
EN 565: Tape
EN 566: Loops
EN 567: Rope clamps
EN 568: Ice anchors
EN 795: Anchor points
EN 813: Sit harness
EN 892+A2: Dynamic climbing ropes
EN 893: Crampons
EN 958: Energy absorbers
EN 959: Rock anchors
EN 1496: Rescue lifting devices
EN 1497: Rescue harnesses
EN 1498: Rescue loops
EN 1891: Static ropes
EN 12270: Chocks
EN 12275: Connectors
EN 12276: Frictional anchors
EN 12277+A1: Climbing harnesses
EN 12278: Pulleys
EN 12841: Rope adjustment devices
EN 13089+A2: Ice tools
EN 15151-1(2): Braking devices
EN 17520: Personal belay lanyard
Test equipment
Drop tower
Dynamic tests are performed with torsion tests from a crane hook and with guided test weights on a drop tower. The design of the drop tower ensures it has sufficient rigidity to absorb the impact force. The fall of the test weight is detected by modular tower lights. A device for measuring the maximum impact force when absorbing the fall (GRAVIMETER) is mounted on the test weight.
Drop length up to 5.0 m
Test materials up to 120 kg
Torsion tests 100 and 136 kg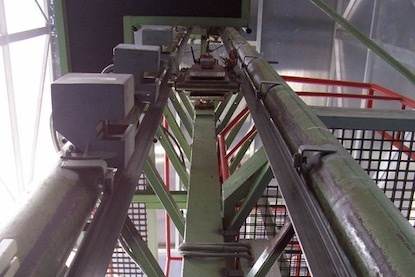 Descender Devices Test Tower
The test equipment consists of a winding drum with a frequency converter and a supporting structure with a pulley through which the abseil rope passes. One end of the abseil rope emerges from the abseil device (free end), passes over the pulley and is wound onto the winding drum. The frequency converter can regulate the winding speed of the free end of the abseil rope onto the winding drum so that the test weight in the guide and suspended on the abseil device is, if possible, at approximately the same constant height above the floor throughout the functional test.
Rappelling lengths maximum 300 m
Test materials maximum 300 kg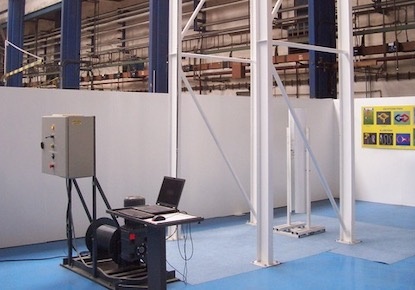 Tensile Testing Machine
Static strength tests are performed on a static strength test equipment – TIRA 50 kN bursting machine, which is designed for tensile, compressive or bending tests of components or simple load-bearing units.
Load forces maximum 50 kN
Clamping jaw range maximum 900 mm, i.e. using a hydraulic cylinder with static test load detection
Load forces maximum 25 kN
Load length maximum 1,500 mm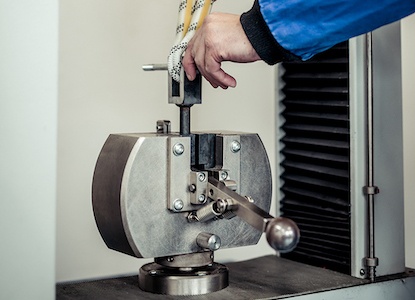 Test dummies
Test dummies are done in accordance with EN 364, EN 12277, ANSI / ASSE Z359.1 and NFPA: 1983. For dynamic tests, they have weights of 100 and 136 kg, for static strength tests the weight of the torsion test is insignificant.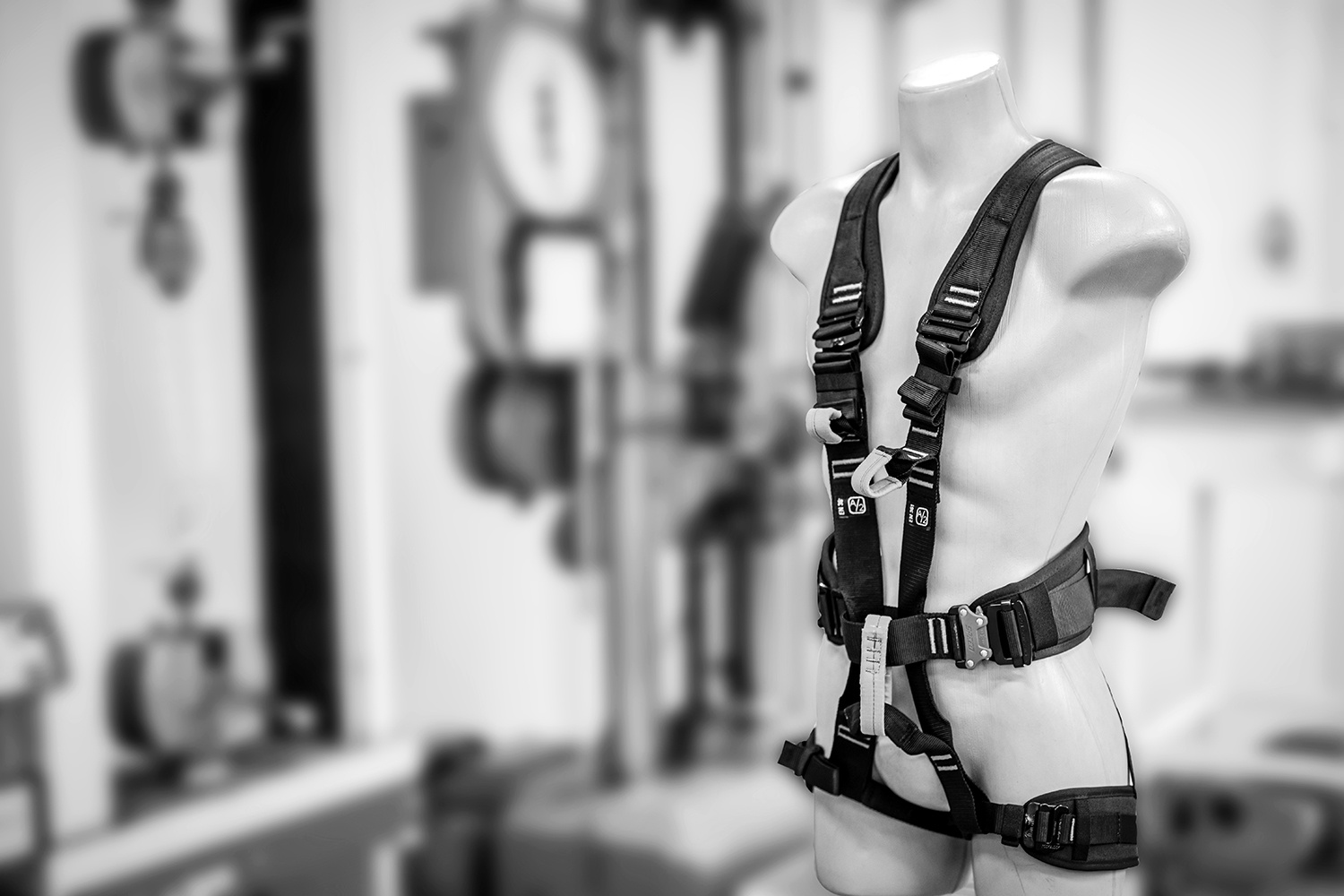 Salt Spray Chamber
The salt chamber is designed for corrosive tests of metal components according to EN ISO 9227 with a 5% solution of chemically pure NaCl, or with higher concentrations in agreement with the customer. The salt chamber has a volume of 400 liters.